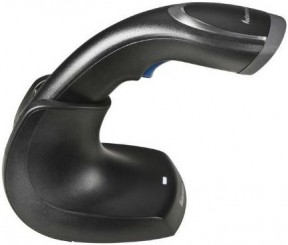 Intermec SG20
The Intermec SG20 Series features the industry's fastest barcode reading technology, providing more than 50 times the motion tolerance of typical scanners. Select between Bluetooth wireless for up to 10 meters of range (32.8 feet), or the simplicity of tethered (cabled) connectivity. The stylish design of the SG20 Series sets it apart from traditional gun-shaped handheld scanners. The Intermec SG20 Series can be quickly and easily configured with Intermec exclusive EasySet PC programming tool.
To view full specifications and similar models visit Intermecs website here.
Let's Talk!
If you're interested in this product, we'd love to hear from you. If you'd like to place an order, or just need more information, simply give me a call on 0274 785 218 or FILL OUT THE FORM BELOW and we'll be in touch fast.