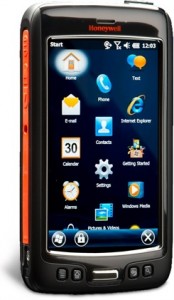 Honeywell Dolphin 70e
The Dolphin™ 70e, Honeywell's latest enterprise hybrid device, successfully marries the size, style and usability of a consumer device with the reliability and longevity of a traditional rugged hand-held. Engineered with premium materials and clean lines, the form factor of the Dolphin 70e elegantly lends itself to personal device usage while also meeting the challenges found in the unpredictable surroundings of the mobile enterprise.
To view full specifications and similar models visit Honeywells website here.
Let's Talk!
If you're interested in this product, we'd love to hear from you. If you'd like to place an order, or just need more information, simply give me a call on 0274 785 218 or FILL OUT THE FORM BELOW and we'll be in touch fast.