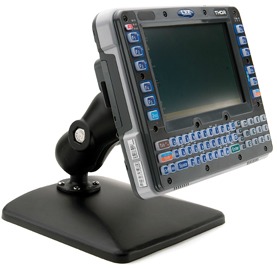 Honeywell Thor VM1
Honeywell's Thor™ VM1 vehicle mount computer, the ideal forklift computer, outdoes the competition with design breakthroughs. In today's supply chain, the only constant is change. Disruptions, whether short-term like a forklift failure, or long-term like a natural disaster, are a fact of life. The supply chains best prepared to adapt to these disruptions will use mobile computing technology that gives them greater flexibility.
To view full specifications and similar models visit Honeywells website here.
Let's Talk!
If you're interested in this product, we'd love to hear from you. If you'd like to place an order, or just need more information, simply give me a call on 0274 785 218 or FILL OUT THE FORM BELOW and we'll be in touch fast.