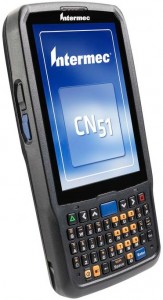 Intermec CN51
The Intermec CN51 is the most versatile mobile computer in its class allowing the choice of Android or Windows operating systems, along with a large, resistive multi-touch display and a power-packed 1.5GHz dual core multi-engine processor and state of the art battery. For enterprises who continually strive to provide a superior customer experience while balancing cost reduction and business growth, the CN51 is the class-leading mid-range rugged mobile computer that empowers mobile workers with the resources to satisfy and delight customers efficiently today and earn new business tomorrow.
To view full specifications and similar models visit Intermecs website here.
Let's Talk!
If you're interested in this product, we'd love to hear from you. If you'd like to place an order, or just need more information, simply give me a call on 0274 785 218 or FILL OUT THE FORM BELOW and we'll be in touch fast.