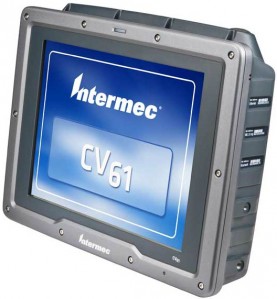 Intermec CV61
The Intermec CV61 is a workhorse among vehicle mount mobile computers. Sped by a powerful 1.8 GHz Intel Atom processor, the Intermec CV61 features a choice of Windows 7 Professional or Windows XP operating systems. The integrated 9-60 VDC power supply works as a standalone system to power your device, lowering your installation costs and providing back-up even when your forklift battery is down.
To view full specifications and similar models visit Intermecs website here.
Let's Talk!
If you're interested in this product, we'd love to hear from you. If you'd like to place an order, or just need more information, simply give me a call on 0274 785 218 or FILL OUT THE FORM BELOW and we'll be in touch fast.