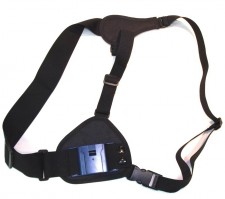 Talkman Shoulder Harness
Adjustable Shoulder Harness for the Vocollect voice picker line.
Equivalent to the Vocollect HL-700-1. Includes Clip Holds the TALKMAN T2, T2X, and T5 mobile computers.
Let's Talk!
If you're interested in this product, we'd love to hear from you. If you'd like to place an order, or just need more information, simply give me a call on 0274 785 218 or FILL OUT THE FORM BELOW and we'll be in touch fast.